Split System Installation Joondalup
Air-Cond Installs WA offers quality and reliable split system installation in Joondalup and areas located north of the river in Perth. We offer a wide range of services with split system installation cost that suits individual needs.
Standard back to back installation
This is a standard-situation installation configuration. Here, the indoor unit mounts on the inside of a double brick cavity wall. Pipes go through the wall and down to a condenser (outdoor unit) placed on the ground directly below. We recommend you have in place concrete, pavers or a slab for the condenser to sit on. Our standard back to back installation includes 3m of pipe, 15m electrical (3.5kw and above) and 1 x 2m length of pipe cover. Materials required in excess of these amounts come at additional cost.
Back to back plus brackets
The condenser mounts on a set of powder-coated wall brackets that come equipped with rubber mounts. Meanwhile, brackets mount on the wall directly behind the indoor unit. The wall brackets provided by us come at an extra cost of $125, including GST.
Roof mount condenser
Mounting on the property's roof is sometimes done for the condenser if there is no other suitable place. Installation costs start at $250 – $300. Please speak to us if you wish to have a roof mount installation, as we must factor in additional time to complete the job.
Pipes through the roof
This installation of your split AC system has pipes going through the roof of your property. This is done only in some situations. So please let us know if you are thinking about this option. We will work with you to see if it is a feasible option for your property. As per standard installation we include 3m pipe. Extra pipe costs $55 per metre.
All non-standard extras are available at additional charges:
Additional duct
Additional pipe run
Duct pieces – caps or elbows.
Polyslabs
Wall brackets.
To know more about our services or the average cost of split system air conditioning, call Wayne (0417 094 668) or Glen (0418 905 066).
Split air conditioning systems are a perfect, cost-effective AC solution for homes.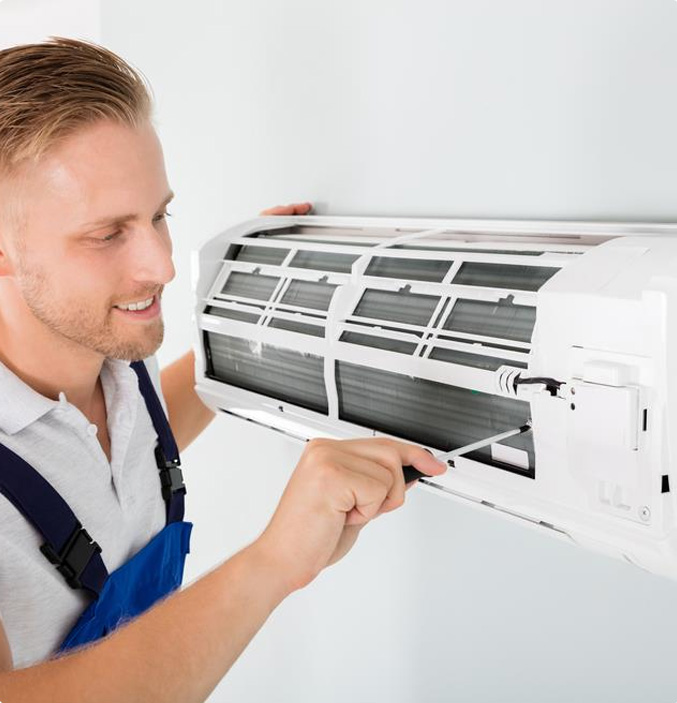 Why choose us?
We can install a range of energy-efficient and quiet running split systems from leading brands–
Daikin
Fujitsu
Panasonic
Mitsubishi
If you choose Air-Cond Installs WA to do your new split system unit installation we will assist with decommissioning your existing unit.
With every new installation we offer a 5-year warranty.
For more details about our split system air conditioning installation Joondalup and surrounding areas, call