Split system air conditioners are a popular choice, and for a good reason. They are more efficient, cheaper to buy and easier to install. However, the installation process is only part of the equation when it comes to cooling your home.
There are several different options to choose from, and those choices can affect your utility bill for years to come; you should leave it to a licensed technician who is qualified in all aspects of making sure your air conditioning unit is installed correctly.
Installation process of split systems
A split system air conditioner is made up of two parts: an indoor and an outdoor unit, connected by wiring and refrigerant pipework.
The indoor unit is mounted in the room being conditioned, while the outdoor unit is mounted on the outside; either at ground level, on a wall, or roof of the home or building. Once the technicians have mounted the indoor and outdoor units, the interconnecting pipework and wiring are installed along with the power supply to a dedicated electrical circuit.
The technicians will commission the refrigeration system to finish the installation, ensuring the system will cool or heat the room by selecting the appropriate function on the remote controller.
Can I install a split system myself?
All air conditioning installations must be carried out by an appropriately licensed professional. In Australia, you are required by law to use professionals for installation and safety concerns.
Refrigeration and air conditioning technicians must carry a recognised license issued by The Australian Refrigeration Council (ARC). This ensures that they have the learning and experience to handle refrigerant gases. A technician's licence will display the ARC tick of approval.
Air conditioning contractors have the experience and expertise to ensure the installation is done properly so your new split system will operate safely and efficiently.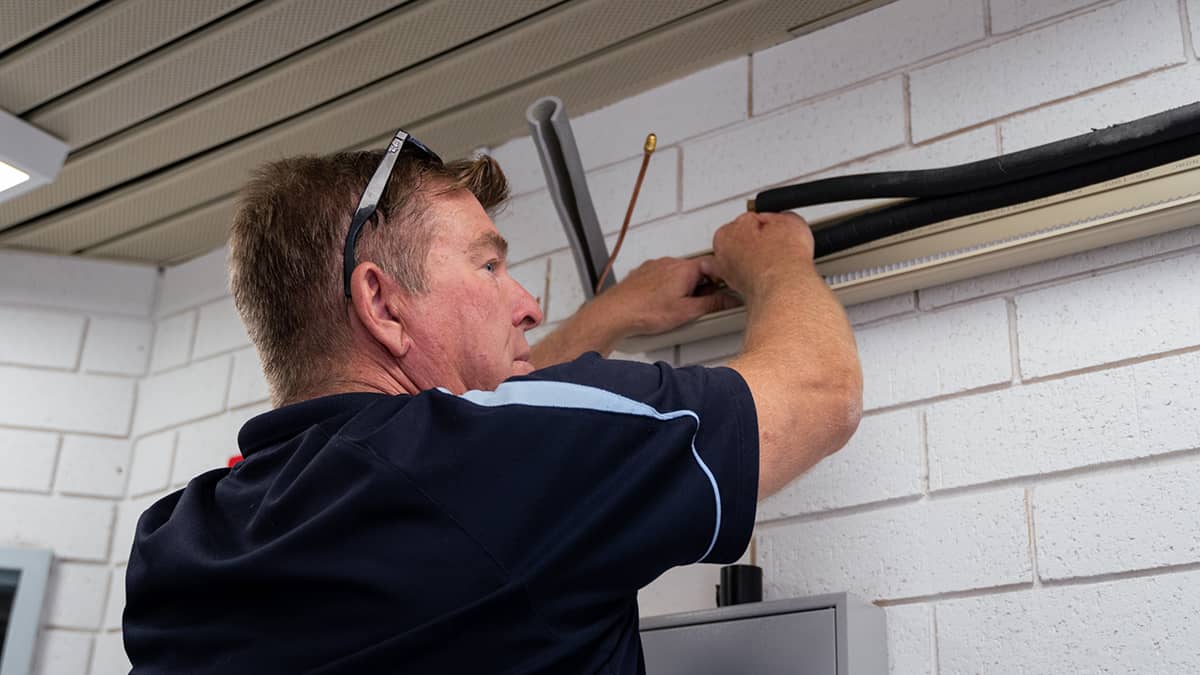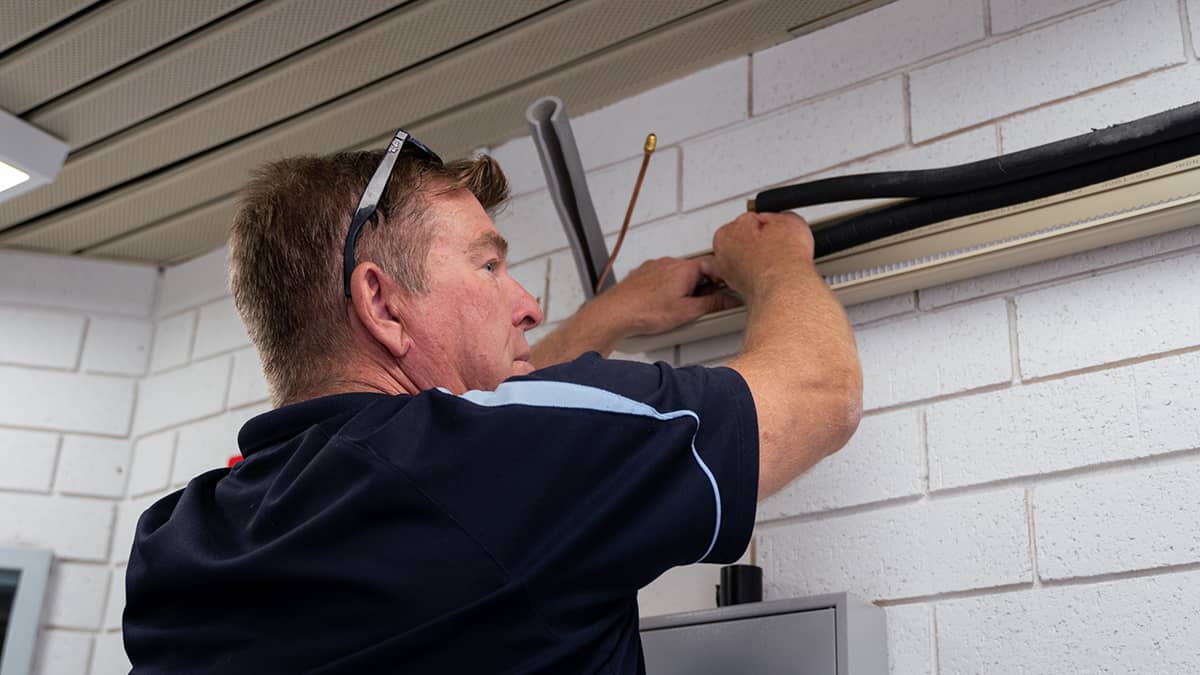 What type of split system do I need?
Your choice of a split system largely depends on the size of your room or space, the number of rooms you want cooled or heated, and the insulation in your home or office.
If you need to cool or heat only one room or an open plan living space, the single split unit might be right for you. However, if you need multiple rooms with temperature control for each room, the multi-split system is a more convenient and efficient unit choice.
How long does it take to install a split system?
Every home is different, so split system installation will vary. The two main deciding factors are the size of your home and the type of installation you need, whether you choose a single split system or multi-split system.
Usually, a qualified technician will take a few hours for a standard back-to-back installation and longer for additional installation requirements, such as mounting your condenser on the roof if there is no suitable place for the outdoor unit to attach to the outside wall of your home.
Speak to us if you require a roof mount installation for your split system
Installation costs involved
The cost of putting in a split system air conditioner will differ based on the model and size of the unit you choose, as well as your home.
The most common type of air conditioner installed in Australia are split systems, with units costing anywhere between $500-$6,000, depending on your needs. There may also be additional costs involved if you require extra pipe, wall brackets or roof mounting.
The full installation and supply cost varies on these factors, so when deciding which type of unit to install, speak to us to determine the best option for your home and budget.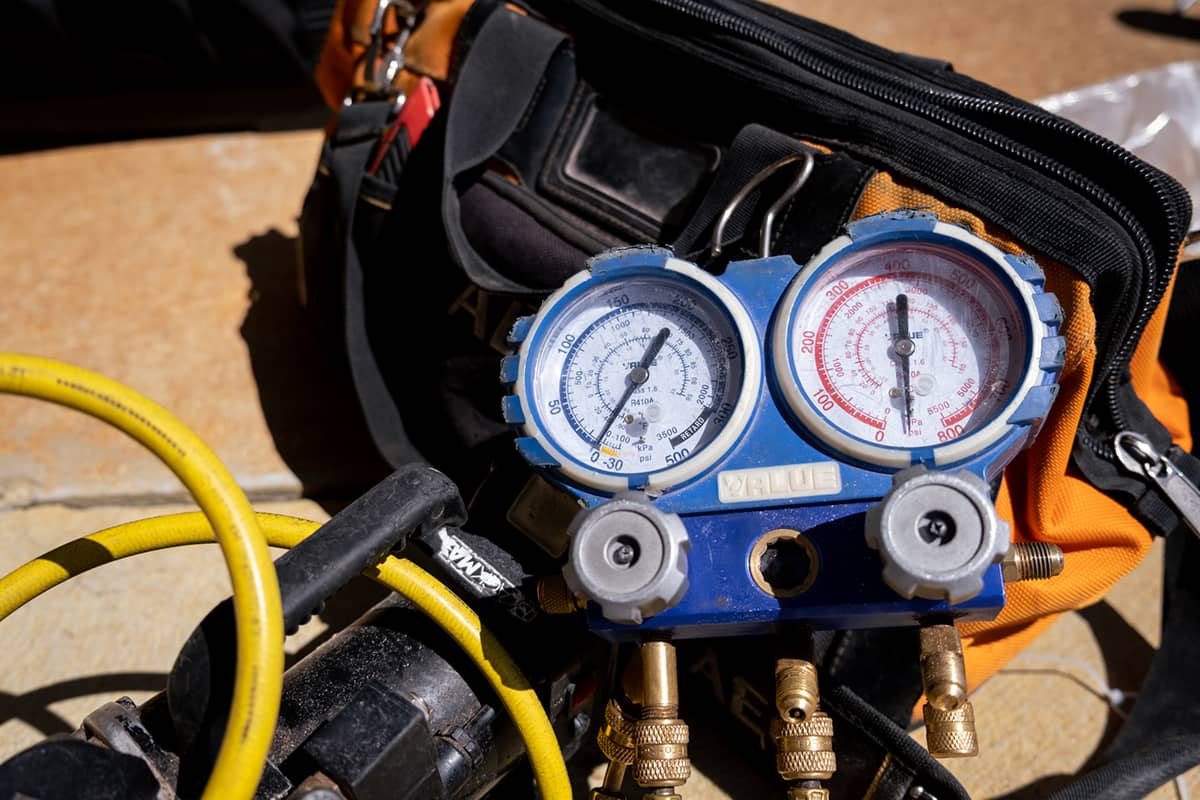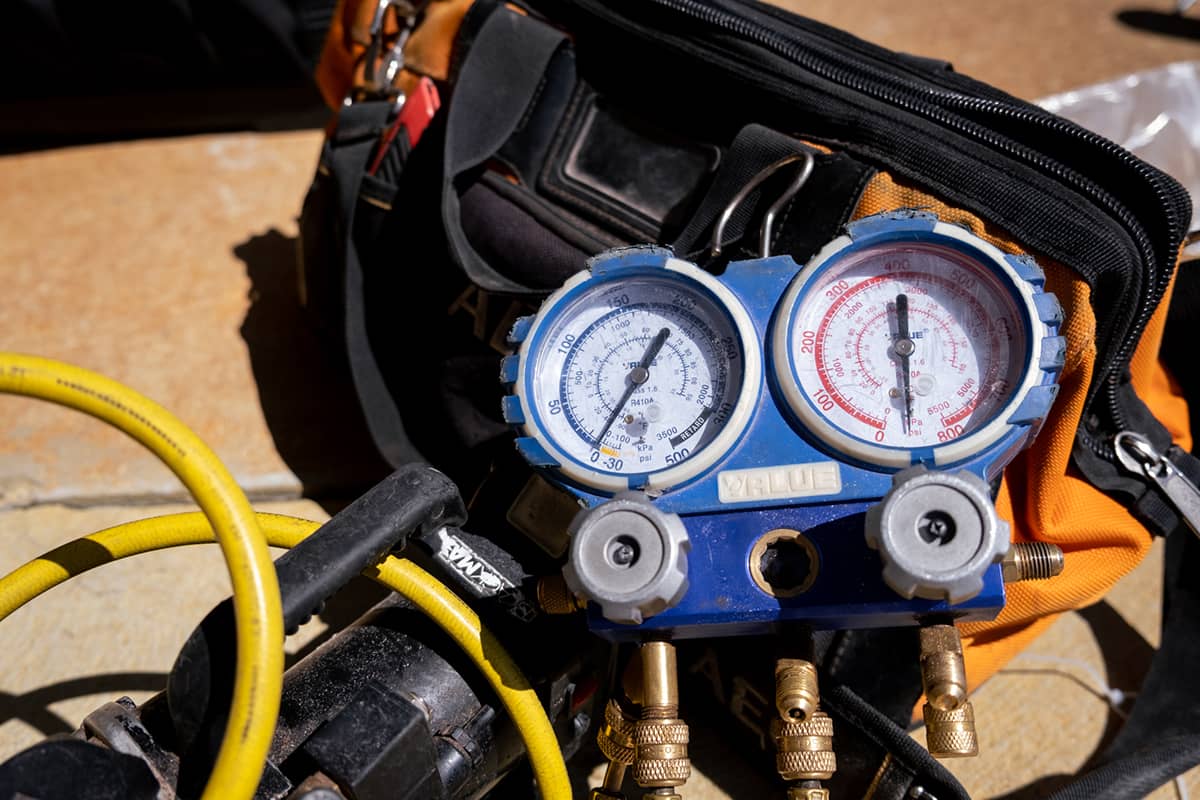 Importance of licensed technicians
A qualified and licensed technician should always install a split system air conditioner for cooling and heating in homes and businesses.
A licensed technician can properly size your home's air conditioner, handle refrigerant lines needed and install it according to local building codes. They will also assess if you need additional materials such as pipe run, duct pieces, polyslabs and wall brackets.
Air-Cond Installs WA is a local, family owned and operated business serving the northern suburbs of Perth, Western Australia. Fully qualified, reliable and friendly technicians that install split systems in homes and businesses to ensure comfort throughout the year.
For a free quote, contact us by phone, email or use our online form.